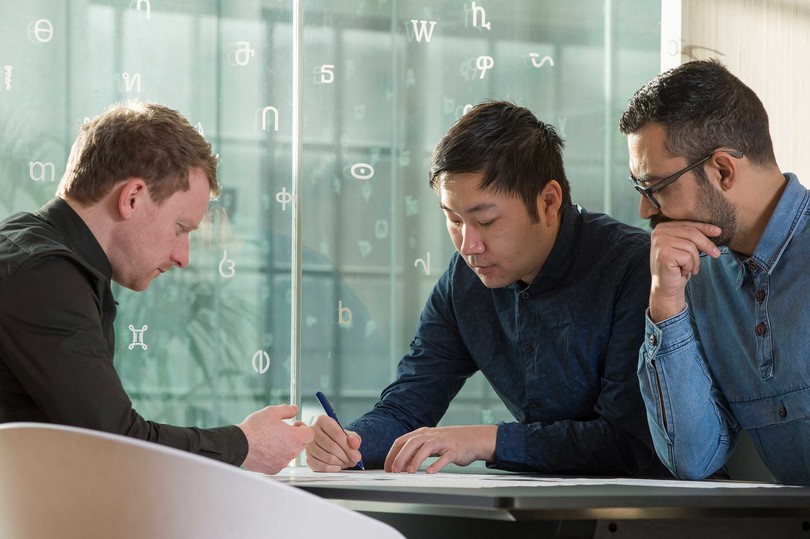 Refer to the plans matrix for the Support Services that are included or available as an add-on purchase to each Monotype Fonts plan.
The following features are provided with every support plan:
Answer questions concerning deployment or usage issues related to Monotype Fonts.
Work with our support team to submit change requests, enhancement requests, and provide fixes for Monotype Fonts, as necessary.
Address your concerns with documentation, providing additional examples or explanations for concepts requiring clarification.
Access to online release notes for updates.
Access to Monotype's online library of support webinars and knowledge base.
We also offer the following features specific to each plan:
Hours of Support: Hours of support are specific to local time zones, ranging from normal work day hours to 7X24 hour support.
Support Languages: All technical support is provided in English, an effort to accommodate other languages, including German, French and Hindi, will be made when needed.
Live Chat: Support Specialists are available to start live chat sessions with you, as well as help with case submissions.
Ticket Creation & Escalation: If a request cannot be solved through live chat, a customized ticket will be made and the Support Specialist will guide you through the escalation process.
Phone Support: in addition, phone support is available to customers with an Elite support plan.
Personal Email / Ticket: Personalized access to Customer Success Managers, will be provided through individual email addresses setup for Elite support plan customers.
Enhanced Business Interruption Response Time: Monotype endeavors to keep customers informed of any business interruptions to Monotype Fonts, as quickly as possible. See the definitions below and anticipated response times for more information.
Looking for support? Email our team at [email protected], or chat with a Support Representative by visiting the Monotype Fonts Help Center. Premier and Elite customers can find a support contact listed in their contract.
Support Services

Basic

Premier

Elite

Hours of support

Mon–Fri
9am–5pm (local)

Mon–Fri
24 hours

Mon–Sun
24 hours

Support languages

English

English

English

Live chat

✓

✓

✓

Ticket creation & escalation

✓

✓

✓

Phone support

✓

Personal Email/Ticket: Personalized access to Customer
Success Reps, will be provided through individual
email addresses setup for Elite support plan customers

✓

Business interruption response time
P1 outages (see full table below)

24 / 7 / 365
(6 hours)

24 / 7 / 365
(4 hours)

24 / 7 / 365
(2 hours)
Business Interruption Definitions
Business interruption response times

Basic

Premier

Elite

Priority 1 — Critical
Core business is down or there has been a potential loss of mission-critical data

24 / 7 / 365
(6 hours)

24 / 7 / 365
(4 hours)

24 / 7 / 365
(2 hours)

Priority 2 — Urgent
Outage is causing significant and widespread performance degradation

24 / 5
(6 hours)

24 / 5
(4 hours)

24 / 5
(2 hours)

Priority 3 — Important
Outage is causing some performance degradation; workaround available

M–F, 9am–5pm
(24 hours)

M–F, 9am–5pm
(12 hours)

M–F, 9am–5pm
(6 hours)

Priority 4 — Minor
Minor issue requiring correction

M–F, 9am–5pm
(3 days)

M–F, 9am–5pm
(2 days)

M–F, 9am–5pm
(1 day)